Are you ready to witness the glitz, glamour, and drama of Eurovision? The biggest music competition in the world is coming to Liverpool this year, and we've got all the information you need to make the most of it.
When and Where is Eurovision 2023 taking place?
This year's Eurovision will take place in Liverpool from May 9th to May 13th. The event will be held at the Liverpool M&S Arena and Convention Centre, which is located on the waterfront in the heart of the city.
What can you expect from Eurovision 2023?
Eurovision is known for its dazzling performances, outrageous costumes, and unexpected surprises. The competition is split into two semi-finals, followed by a grand final where the top countries battle it out for the coveted trophy. You can expect to see some of the biggest musical acts from across Europe, as well as some unforgettable moments that will have everyone talking for weeks.
Where to Watch Eurovision 2023?
If you can't make it to the Liverpool M&S Arena and Convention Centre, don't worry. Eurovision is broadcast live on television around the world. You can also catch the action at Eurovision parties and events happening throughout Liverpool, including our very own Eurovision watch party at The Exchange.
Eurovision Watch Party at The Exchange, Liverpool
Join us at The Exchange for an unforgettable Eurovision watch party! We'll provide the popcorn, drinks, and sweets to keep you fueled for the night. Plus, play Eurovision Bingo and win a prize while enjoying the competition with fellow fans. Don't miss out on this opportunity to have a great time and make some new friends! Check out our Instagram if you wanna be there 👀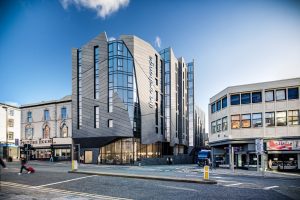 What else to do in Liverpool during Eurovision 2023?
Aside from Eurovision, Liverpool has plenty to offer visitors. You can explore the city's rich musical history by visiting the Beatles Story, take a stroll along the waterfront, or enjoy some traditional Scouse cuisine in one of the city's many restaurants.
Don't miss out on the Eurovision Village, located in the heart of Liverpool's city center. This is where you'll find all the action and excitement leading up to the big event. The Eurovision Village will be a hub of activity, with live performances, food stalls, and fun activities for all ages. Soak up the atmosphere and get in the Eurovision spirit with other fans from around the world. It's the perfect place to make new friends and create unforgettable memories. Get your tickets here if you want to watch the final in the village.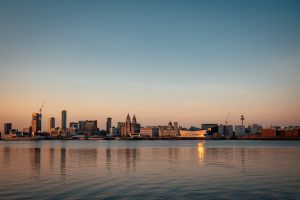 Take advantage of student discounts
As a student, you can take advantage of special discounts during Eurovision 2023. Many venues and events will offer discounted rates for students, so be sure to bring your student ID with you. This is a great way to save money and make the most of your Eurovision experience.
With these tips, you can get ready to make the most of Eurovision 2023, which promises to be an unforgettable experience. To ensure you have the best possible stay, book your accommodations in advance and plan your itinerary. You can also join The Exchange's Eurovision watch party to immerse yourself in the festivities. Don't miss out on exploring Liverpool's nightlife and taking advantage of student discounts during your stay.
We hope this guide has helped you prepare, and whether you're a student or just visiting, there's so much to see and do during this exciting event. Plus, if you're planning to move to Liverpool for university in September, remember to check out Urban Evolution for top-quality student accommodation options. Enjoy Eurovision!