Are you looking for a comprehensive university clearing guide in Liverpool?
A-Level results day is a pivotal moment for students across the UK. Whether the outcomes are what you expected or not, remember that there are still plenty of opportunities ahead.
University clearing is a pathway that allows you to secure a spot at a university even if you haven't received the grades you were hoping for. In this blog post, we'll guide you through the ins and outs of university clearing, providing valuable tips to help you make informed decisions during this important phase.
Understanding University Clearing:
University clearing is a process that matches students without confirmed university places to available course vacancies. It's a second chance to find the right course and institution for your academic journey. Clearing officially opens on A-Level results day and continues into September.
How Does Clearing Work?
Contact universities directly: Research universities offering courses in your field of interest and give them a call to inquire about available spaces.
UCAS Clearing: Log in to UCAS Track to find out if you're eligible for clearing. UCAS will provide a list of courses with available spots that you can consider.
Be Prepared:
Before making the calls, gather essential information such as your UCAS ID, A-Level grades, and the courses you're interested in. Clearing is competitive, so being organised will give you an advantage.
Making the Right Decision:
Choosing the right course and university is crucial. Consider factors like course content, location, facilities, and career prospects. Speak with admissions staff, and if possible, visit the campuses to get a feel for the environment.
Don't Rush:
While clearing can be time-sensitive, take a moment to reflect on your options. Speak with teachers, career advisors, and family members to gain different perspectives before finalising your decision.
Explore Student Accommodation Options in Liverpool with Urban Evolution:
If you're considering universities in Liverpool, Urban Evolution offers three fantastic student accommodation options: The Exchange, Queensland Place, and Arndale House. Our accommodations are designed to provide comfort, convenience, and a supportive environment for your academic journey. Located strategically in Liverpool City Centre, these accommodations are close to major universities and offer modern amenities that enhance your student life experience. We're also running a FLASH SALE OFFER with en-suites starting from just £109pw!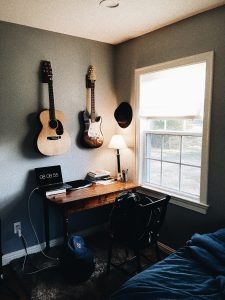 Conclusion:
University clearing offers a fresh start for students who may not have received the results they anticipated on A-Level results day. It's a chance to explore new opportunities and find a course that aligns with your interests and aspirations. Remember, many students have successfully navigated clearing and gone on to thrive in their chosen universities. Approach clearing with an open mind, stay well-prepared, and don't hesitate to seek guidance from professionals who can help you make the best decision for your academic journey. Your future awaits, and university clearing is your pathway to embracing it.