Moving out of your student accommodation can be a daunting task, but with a little planning and preparation, you can make the transition smooth and stress-free. As a student lettings agency, Urban Evolution understands the challenges of moving out, and we're here to help.
Here are some tips for making the most of your move and finding the perfect place to call home.
Start planning early. Moving out is a big task, so it's best to start planning as early as possible. Create a checklist of tasks that need to be completed before you move, such as packing, cleaning, and notifying your utility providers.
Declutter your belongings. Moving is a great opportunity to declutter your belongings and get rid of anything you no longer need. Sort your items into three piles: keep, donate, and throw away. This will make packing and moving much easier.
Find a reputable moving company. If you're hiring a moving company, do your research to find a reputable one that offers competitive pricing and great customer service. You can ask your friends and family for recommendations, or check online reviews. Moving heavy items like furniture, appliances, or boxes of books can be a hassle. Save yourself the trouble and use a reliable shipping company like My Baggage to transport your belongings quickly and efficiently.
Label your boxes. Labeling your boxes will make it easier to find what you need when you arrive at your new place. Be sure to label each box with its contents and the room it belongs in.
Take pictures of your old place.  Thoroughly inspect your living space for any damages caused by your flatmates as well. It's essential to report these damages to your property manager or landlord to avoid being held responsible and potentially charged for repairs.
Clean your old place. Make sure to clean your old place thoroughly before you move out. This will help ensure you get your full security deposit back. If you're short on time or need help with cleaning, Urban Evolution offers housekeeping and cleaning services to make your move-out process easier. Check out our cleaning services page for more information.
Reach out to the designated property manager or landlord to inquire about the proper procedure for returning the keys. They will provide you with instructions on when and how to return the keys, ensuring a smooth handover process. It's crucial to follow their guidelines to avoid any complications.
Don't forget to update your address when you move out. Inform your university, bank, utility companies, and other relevant institutions about your new address to ensure that important documents and mail reach you without any delays.
If you have used storage spaces within your student accommodation, make sure you thoroughly check them before leaving. It's common for students to forget personal belongings tucked away in storage areas. Take the time to go through each space and retrieve all your belongings.
If your student accommodation provides bicycle storage or if you have shared items withflatmates, ensure that you don't leave anything behind. Double-check the storage areas and common spaces to retrieve any belongings that might have been overlooked.
At Urban Evolution, we understand the importance of finding the perfect place to call home. That's why we offer a range of high-quality student accommodations in great locations throughout the UK. Our properties are designed to provide a comfortable and convenient living experience, with modern amenities and easy access to universities and public transport.
If you're looking for a new place to call home, we'd love to help. Our team of experienced lettings agents can help you find the perfect accommodation to suit your needs and budget. Plus, with our online booking system, you can reserve your new home in just a few clicks.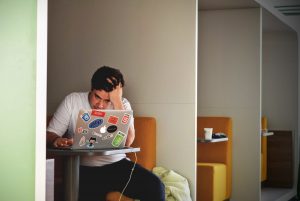 Moving out can be stressful, but it doesn't have to be. With a little planning and preparation, you can make the transition smooth and successful. By following these tips and considering our student accommodations, you can find the perfect place to call home and start the next chapter of your life with confidence.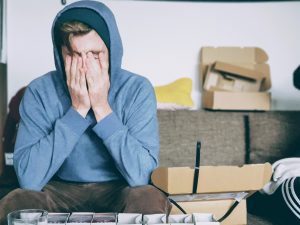 Remember, we're here to help. Contact us today to learn more about our student accommodations and how we can support you during your move.